Many Events and Activities will be held in hybrid form as we continue to provide opportunities to participate both in person and remotely.
Church Council Meeting: No meeting in August.
Gentlemen's Group: The Gentlemen's Group will meet in person on Tuesday, September 13th at 11:30 AM at Paddy's Public House, 95 Elm Street, West Newton.
Choir Rehearsal: Choir rehearsal is on break for the summer.  We look forward to having 1-2 rehearsals in August to get us back in gear for the fall – stay tuned for details!
Walk the Walk 2022: Team LCN is off to a great start!  With 19 humans and one dog, we reached a total of 995.6 miles for our first 2-week reporting period, with more to come from anticipated new members. That's awesome! New members are still welcome to join, and can count their miles retroactively to July 1st. All it takes is a $25.00 donation to Calumet, the New England Synod's outdoor ministry on beautiful Ossipee Lake in New Hampshire. You can follow Calumet on Facebook, Instagram, and YouTube to see some of the wonderful things that are happening there this summer, or check out their website at www.calumet.org. Contact Susan Batutis if you have any questions about the Walk or Team LCN!
Welcome Back Dinner: Our annual LCN Welcome Back Dinner will be September 11, 2022. Whether your travels take you far from home or close by, we want to celebrate with you the start of a new Sunday School year and other exciting church activities with a congregation-wide potluck dinner. Please remember to take lots of pictures of your summer activities — your vacation, a big trip, family gatherings, or just playing in your back yard. We'll be putting together a slide presentation to share at the dinner.
Saturday Bible Study:
Will meet over Zoom and in person every Saturday at 9:00 a.m. Call the office or see the newsletter for login details and the location for the week.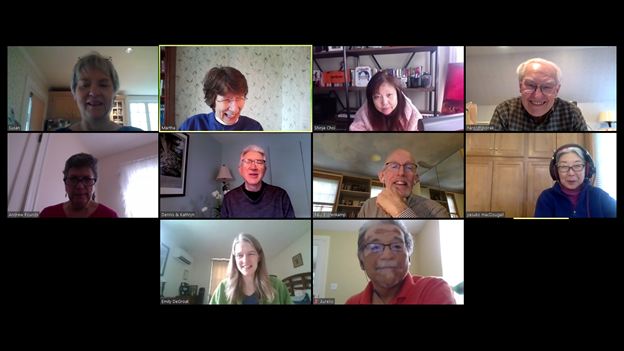 Thursday Bible Study: 
Is taking a break for the summer. We will resume in September.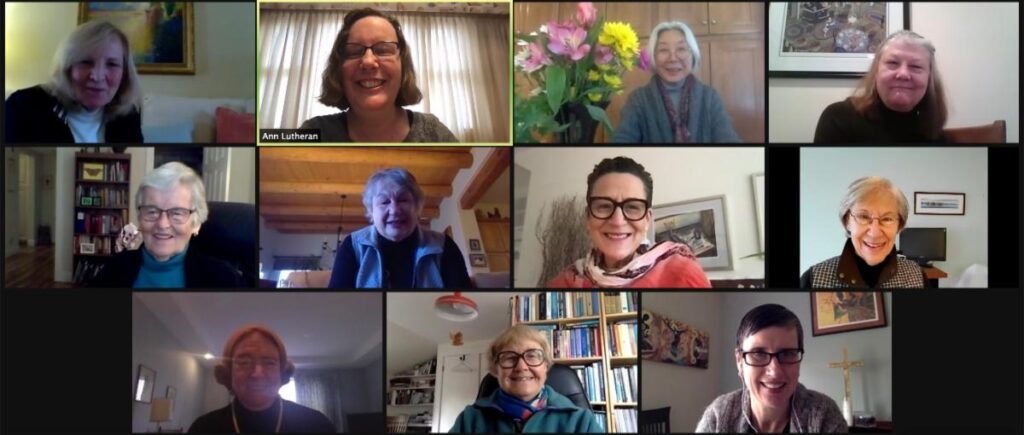 Sunday Mornings – Education Time (ON BREAK FOR SUMMER)
Sunday School & Adult Forum – CURRENTLY ON SUMMER BREAK, WE'LL SEE YOU IN THE FALL!
During the school year, regular Sunday School classes are held at 11:00 a.m., with grades 1 – 4 and grades 5 – 7 meeting in a hybrid fashion, at LCN and over Zoom. Grades 8 – 12 will meet in person, outdoors or indoors (masked) depending on the weather. Links to the Zoom classes will be sent out each Saturday with the Worship links and information.
The LCN Green Team is planning an extended series of conversations for Adult Forum that will help us understand the impact of our food choices on the planet.  Stay tuned for more details!
"...and what does the Lord require of you but to do justice, and to love kindness, and to walk humbly with your God?"
Micah 6:8