Helping the Homeless & Hungry
The Missions/Service committee of LCN has chosen to focus on serving the homeless and hungry, with volunteer opportunities and donation drives to support programs such as the Harvard Square Homeless Shelter, Centre Street Food Pantry, and other organizations that provide services to those in need in the Greater Boston area.
Harvard Square Homeless Shelter
Due to the current COVID-19 pandemic, this shelter is unable to open at this time. Donations of food and clothing can still be made and will be distributed among the homeless in Cambridge, MA.
See below for a photo of recent donations from LCN.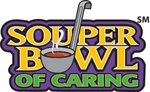 For over thirty years, the Souper Bowl of Caring has transformed the "Big Game" into a nation-wide movement inspiring people to give locally and make a collective impact on hunger. LCN has supported and participated in this movement each year on Souper Bowl Sunday by collecting food and/or monetary donations during our service on that Sunday. These donations have been given to the Centre Street Food Pantry.
Centre Street Food Pantry
LCN holds food drives throughout the year for the Centre Street Food Pantry. Donations can be made to the Pantry's Kids Club; requested items can be found on the food pantry's website.  Financial donations are also extremely welcome, as the need for food continues to grow.
In addition, LCN serves as a secondary storage space for the food pantry when needed. This is a story of LCN in action, listening for the needs of our surrounding community, and then mobilizing to open our doors in response. The Pantry is very short on storage space due to the increase in food assistance to those in need this year, and our building has abundant available space.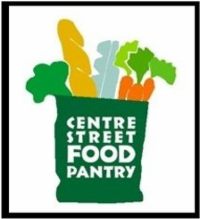 As part of the Haffenreffer legacy at LCN, we have the opportunity to donate two $1,000.00 grants to local not-for-profit organizations annually.  The Haffenreffer Fund statement of purpose is to award grants to an organization that supports at least two of the following criteria:
·   Ecumenical connection and cooperation
·   Concern for the needy
·   Love of the larger church
"For I am convinced that neither death nor life, neither angels nor demons, neither the present nor the future, nor any powers, neither height nor depth, nor anything else in all creation, will be able to separate us from the love of God that is in Christ Jesus our Lord."
Romans 8:38-39